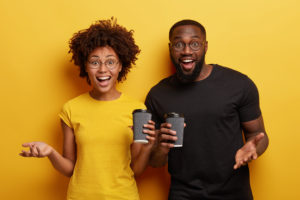 JMR Software celebrates over 30 years in business and has grown significantly, since our 1987 inception. We are now a multi-million Rand a year operation, employing over 80 consultants plus support staff. We are internationally recognised, with established products and services globally. Our reputation for delivering on our commitments is widespread throughout the financial software community. We are genuinely invested in our employees and clients. JMR Software has leaders that inspire, motivate, and encourage the improvement and development of staff.
When dealing with clients, we focus on personal delivery and commitment and when it comes to our staff, people come first. We are a black empowered business, Level 2 BBBEE accredited, that rewards forward thinking, and genuine hard work. With new developments, and a watchful eye on new opportunities, JMR aims to continue to do what we have always done – deliver a personal service, keep our promises, respect our employees and clients, and be prepared for the next wave of technology within IT.
Why Become Part of Our Team?
Candidates who choose to partner with JMR Software to secure their next employment opportunity will benefit from the many client relationships and partnerships we have in place because of our excellent track record, reputation and references as a sought-after IT Services provider. Here are some of the benefits of being part of our team;
Discover how we can help you with your career path!