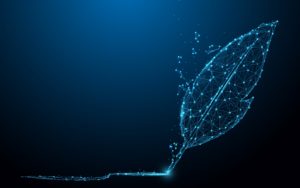 Safe, swift, secure digital signatures. The pace of technological change and a constant drive for digital transformation across all sectors is speeding up the adoption of digital signatures. As part of digital transformation, companies from most sectors, including healthcare, public administration, banking, insurance, as well as procurement, HR, and sales divisions within businesses across all sectors, have turned to digital signatures to facilitate document approvals.
In these highly competitive industries, staying agile and offering the best customer experience is needed to set the groundwork for beating the competition. The digital customer demands that services be available anywhere and anytime at the click of a button, which has been one of the main drivers for digital transformation.
Digital signatures assist companies across all sectors on their digital transformation journey by allowing them to sign documents anywhere and anytime. It means they can streamline workflows when multiple signatures are required as well as automate the signing of multiple documents, and finally, identify the signatories and protect the information contained in a document.
A digital signature application can even be applied to support your customers' procurement processes, whereby the document is not only sent to the approver for signature but could trigger off the whole payment process once approved. Using outdated paper-based processes in a digital world leaves you out of step with the times – and the competition.
eeziSign significantly reduces the time, cost, and risk of getting business documents authorised; whether for internal processes, partner, supplier or customer-facing documentation. Gone are the days when obtaining signatures from third parties or multiple signers was a complicated process, you can now get your documents signed off in seconds. 
Benefits of Digital Signatures
Traditional paperwork has been replaced by digitized processes, and digital signatures are the key in fixing the last mile disconnect in an end-to-end digital process. eeziSign is a digital signature solution developed by JMR Software that guarantees you stay abreast of the latest technological developments, ensuring you remain relevant while creating an exceptional customer experience. Businesses receive a wealth of benefits to moving from traditional paperwork to a paperless solution.
JMR Software's eeziSign solution can enhance your competitive edge and maximises your chance of success!