Evolution, Innovation and Advancement
JMR Software was founded in 1987, starting out as an IT resource company we have seen much growth and change over the years with many successes. Our focus on providing highly skilled resources led to the creation of a services practice and development of our own IT solutions. Culminating in our position today as a specialist IT solution company with a keen focus on large enterprises and the financial services sector. Here are just a few of our highlights.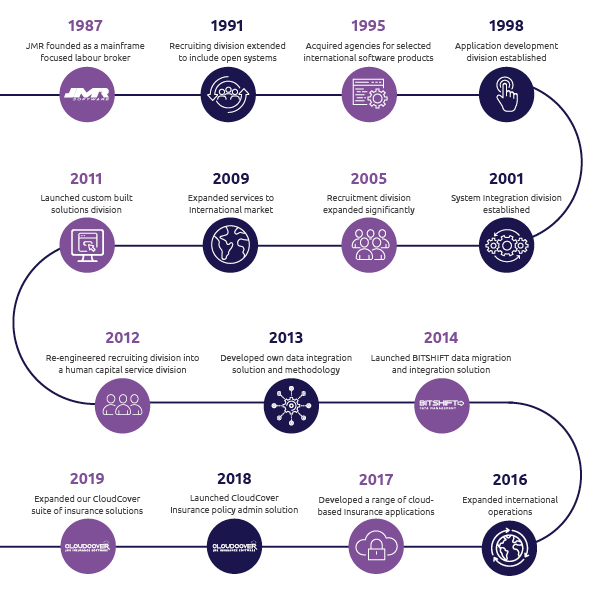 Discover how we can help you with your technology journey!