Application Modernisation & Integration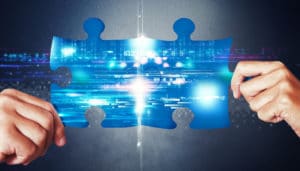 Adding new functionality to your legacy systems is a cost-efficient way to ensure your IT is supporting your operations moving forward. You have several options available to upgrade and modernise your existing applications: you can rewrite it completely, analyse and subsequently optimise what you have, or migrate existing application to a more cost-effective platform.
JMR Software are a world-class provider of application modernisation within financial services organisations. Our expertise will ensure your applications run more effectively and efficiently and continue to support your organisation as you develop.
We can help in enabling you to preserve yesterday's investments while preparing for tomorrow's challenges without the risk and cost associated with a "rip and replace" approach to legacy systems.
Contact us to modernise your legacy system while minimising your risk and saving you money.