Complaints Management System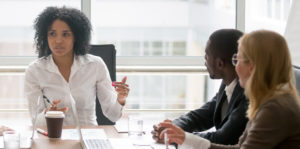 Handling complaints can significantly increase your administration costs but dealt with poorly can also lead to loss of clients and reputational damage. JMR Software's CloudCover web-based Complaints Management System can be rapidly deployed and is designed to streamline complaints operations and help agents / managers to deal speedily and effectively with dissatisfied clients.
Streamline complaint operations
High visibility
Management made easy
 Our Complaints Management System helps to improve customer service, maintain quality control, effectively manage compliance and prevent potential lawsuits by tracking customer feedback in real-time.
This robust, flexible and easy to configure and use Complaint Management System will reduce your administration costs, but also streamline the handling of complaints. It is 100% web-based, highly scalable, can be rapidly deployed and will help your agents to deal quickly and effectively with any dissatisfied clients. You can receive and handle complaints through multiple channels including your website, social media, walk in clients and call centre to effectively track and resolve them all.
Our system offers high levels of automation, tracking complaints history and the custom workflow automatically routes and assigns new cases to the correct person or department within your organisation. Cases can be assigned on any criteria enabling rapid escalation, where needed, to ensure that complaints are being addressed in a timely manner.
Contact us and get JMR Software to assist your business remains compliant when handling your customer complaints.