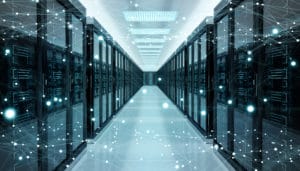 Today the availability and reliability of your organisation's data is critical to its success. However, finding the time required to keep your systems operating efficiently often strains a data  centre's resources and its ability to meet service level agreements. In order to utilise resources more efficiently,  many data centres  are optimising their z/OS disk space with REALTIME DEFRAG (RTD) and REALTIME DEFRAG DB2 (RTD/DB2).
These two solutions make the impossible possible. Providing cost-effective, optimal utilisation of disk space around the clock. Our solutions optimise z/OS disk space permanently and automatically without affecting production and online operations. This way, you achieve considerable savings in terms of space and shorter processing times. RTD & RTD/DB2 are a true return on investment as these solutions  pay for itself in no time.
Keep Your Mainframe Shop Ahead of the Pandemic
Has the pandemic changed the way your data centre is managed?
Ensuring the speed and security of Enterprise data while working remotely poses challenges that require innovative solutions.
Storage remains one of the largest line items in the modern data centre. Modern mainframe hardware is now guaranteed with seven nines availability (99.99999%). While seven nines, is a manufacturer guarantee, the data centre remains responsible for storage performance management. Performance drifts happen with daily changes in hardware and software configuration. This creates availability risks which, if unattended, jeopardize SLAs of revenue generating applications.
Fortunately, you are sitting on a gold mine with your Enterprise RMF / CMF data. RMF (IBM) and CMF (BMC) reports are very rich in information on I/O performance and z/OS configuration.
How are you exploiting the data today?
JMR Software is now offering a new Robotic Process Automation solution designed to mine your data rich RMF or CMF reports 24/7/365. Stay ahead of the curve with EADM, an expert tool using AI to monitor all your LPARs and to detect hidden I/O hotspots.
You don't have time to look for a solution once a bottleneck is detected?
No problem, EADM's prescriptive model kicks in and recommends the best solution to maintain High Availability according to your configuration. Contact JMR Software for a free trial and see how to achieve a positive ROI 2 weeks after using EADM.
Contact us to discuss how we can assist