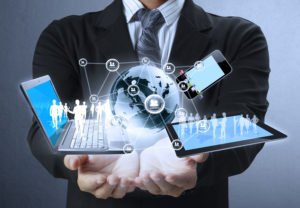 JMR Software are IT experts and can assist you to  minimize your business risk  and maximize results. We are specialist providers of IT Consultants, Software, and Solutions and provides a range of services to the financial services sector and large enterprises. We support companies through enhancing their technology, enabling business transformation closely aligned to their business strategy and vision.  We support companies to be more efficient, effective, and to better serve their stakeholders.
We serve clients using our deep industry insight to:
Thrive in competitive markets
Reduce operational complexity, cost, and risk
Launch new products fast
As a leading IT provider to large enterprises and financial services companies, we know you are faced with many technology challenges. We can help you by deploying IT experts, at all levels, and delivering a range of services from IT Consulting through to System Modernisation.
Our access and availability to highly skilled technical resources, in both the local and international market, means that we can offer you the expertise to deliver a range of IT services. Our consulting services can help you to identify the problem whether it is a need for system convergence, integration, transformation or modernisation. We can provide you with project teams to deliver fully tailored solutions to meet your business needs.
We have also developed comprehensive solutions such as;
BITSHIFT a comprehensive and proven, technology agnostic, data migration solution, with a 100% delivery track record, that minimizes your risk and maximizes your chance of success.
eeziSign our digital signature solution makes it quick and easy to sign your business documents saving your business time and money.
CloudCover a library of web-based insurance applications that can be rapidly deployed to deliver a fast return on investment, reducing operational complexity, cost and risk.
Discover how we can help you with your technology journey!