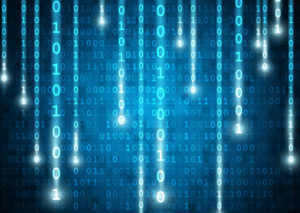 Significantly reducing data migration risks!
Businesses accumulate a mass of data to be able to offer more customer-centric services and in order to remain competitive. At the same time systems continuously become increasingly sophisticated requiring constant upgrades.
Data migration, although not often talked about, is in fact a common task in the IT environment. Whether the company is moving from legacy systems to a new platform, installing data warehouses, or merging with another company and systems.
Two of the most common mistakes organisations make is not including the data migration process in the overall project and not engaging with the correct data migration partner from the start of the project. Often the data migration process is left to the last minute and treated as a low-level technical task.
JMR Software, understands that migrating to new applications may deliver rewards, but also presents a high level of risk to your business. We comprehend that these challenges raise concern for both IT and business teams when dealing with one of your organisations most valuable asset – data.
JMR Software's BITSHIFT solution is a comprehensive and proven, technology agnostic, data migration solution. It has a 100% delivery track record, ensuring that we minimise your risk and maximises your chance of success.
Reduce Your Risk, Maximise Your Chance of Success
BITSHIFT is a data migration solution developed by JMR Software that has a unique approach to the migration process. We understand the importance of data migration and have over the years developed our very own set of tools that follow a strict methodology, both of which have been tried and tested by our clients. JMR focuses on running data migration projects on time and on budget without compromising data quality and security ensuring the process is legally compliant. We offer a data migration solution as a service and not a generic off the shelf product.
Data migration is not a project that many IT departments deliver on a regular basis. So, it's understandable that you may not have the skills, capabilities, or resources in-house to successfully complete the project.  At the same time, some may opt for a DIY approach, but this also introduces a different set of challenges and can be costly in time as you look for support and training, potentially during the project, on a new IT tool.
Using an internal tool doesn't cover all eventualities and decisions about your overall data migration strategy. Will 'big bang' work for you or should you take a more staggered approach by business line or product?  It also doesn't take into consideration the best approach to working with the business. What are the critical questions that need to be asked to ensure the accurate mapping of data, rules, and calculations? Are you able to provide any surety around the testing and reconciliation of data?
JMR Software's BITSHIFT solution, with its 100% delivery track record, can ensure we minimise your risk and maximise your chance of success!