Insurance Administration System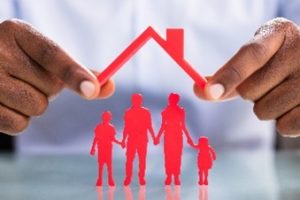 JMR Software CloudCover Policy Administration System is a web-based policy administration system that caters for life and short-term insurance, both for commercial and personal lines, as well as reinsurance. This all-encompassing solution introduces high levels of automation and manages your policies from initial inception right through to claims and / or cancellation, including all the administrative, regulatory and financial aspects in between.
Our Policy Administration System offers enhanced digital capabilities with the ability to configure and deploy your solution rapidly in the cloud. Delivered on a robust architecture and easily integrated with other systems, it will enable you to scale your business faster, accelerate new product launches and give you a competitive advantage. This all-encompassing solution is fully customisable, manages and automates your policy lifecycle from quotes, policy inception, policy management right through to claims management. The system offers a user-friendly experience and secure access to all your stakeholders, providing intuitive and effortless navigation with real-time validation on all data captured.
Some of the main automated features in the system include digital communication, integrated billing and collections to the banks, document management, reporting, workflow and full audit functionality.  The system can accommodate various payment methods including integrated internet payments.
Our solution is highly configurable and can easily adapt to changing business needs.  Your power users can easily make changes to key business processes, workflows, functionality, reports and client correspondence, with absolutely no coding required, thereby saving you time and money. You can also quickly configure new products or, for more complex requirements, utilise the skills and knowledge of our insurance experts.
Contact us and find out more on how we can assist to enable you to scale your business faster, accelerate new product launches and give you a competitive edge.