Legislation & Empowerment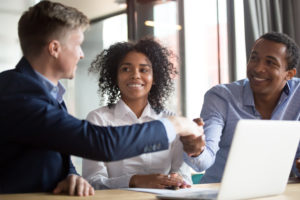 JMR Software has achieved a BBBEE Level 2. We are sincere and intent on creating a meaningful black empowered company that embraces the challenges and opportunities of black economic empowerment  that is socially uplifting
The spirit and context of empowerment are embodied in several basic principles we implement:
Training and skills development.
Employment equity and representation.
Promotion of procurement from BEE suppliers.
Development of sustainable small and medium enterprises.
Contribution towards nation building.
Advancement of women in business.

Support for social responsibility programs and other related matters.
Membership of Professional Bodies
The Information Technology Association (ITA) was founded in 1934 and is the official trade and employer body of the Information Technology Industry in South Africa. JMR Software has been a member of the ITA since 1998 (initially as JMR Consulting). The ITA Code of Ethics ensures that customers obtain professional advice and after sales support, and that industry standards are adhered to.
JMR joined the Association of Personnel Service Organisations (APSO) in 2005 as we know that our people are a precious asset. APSO's mission is to ensure the continuous professional development of members; assess the welfare needs of members; plan, organise and implement initiatives to protect members; uplift the image of the labour recruitment industry; embody the principles of democracy, empowerment, self-reliance, sustainability; co-ordination and facilitate training efforts; and to share experiences with stakeholders.
Labour Legislation & Compliance
We ensure robustness and integrity in everything we do and employ the services of an independent Industrial Relations Consultancy called LabourNet (http://www.labournet.com) to stay abreast of labour legislation. LabourNet also vets all employee and client contracts before signature and deals with all HR related matters for JMR Software.
Discover how we can help you with your technology journey!