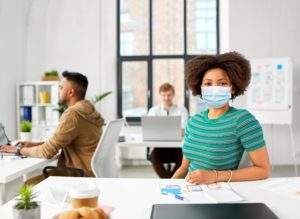 JMR Software moved to a work from home model at a very early stage in March 2020 in the face of COVID-19. We were and still are very committed in assisting in flattening the curve and ensuring the safety of our staff. Over the past few months, we have proven as IT Leaders we have the flexibility and infrastructure to enable remote working seamlessly.
We're proud of the early action we took to protect the health of our employees and our communities. That will remain our top priority as we work through the unknowns of the coming months.
In addition to protecting our staff, JMR Software also partnered with Metermatic, to develop a comprehensive Covid-19 Team Scanner Solution. This system is built on the premise of ensuring a safe working environment with its non-touch functionality. Together with its information gathering and record keeping capability, it enables businesses to keep in line with government regulations effectively and efficiently. Read more about how Team Scanner can assist in bringing safety and peace of mind while ensuring governmental regulations are being adhered to.