Creating a safer workplace environment for you and your employees.
A constantly changing world leads to new threats to your organisation, but the right technology can be deployed to protect you and your employees. Government encourages staff to return to work following the Covid-19 outbreak, the onus is on you as an employer to ensure the safe screening and monitoring of all employees and visitors. Team Scanner assists in bringing safety and peace of mind while ensuring governmental regulations are being adhered to.
Team Scanner is an all-in-one non-contact government Covid-19 compliance monitoring solution. This solution assists in the effective implementation of infection control and mitigates the challenges of collecting, collating and keeping a record of data.
JMR Software in partnership with Metermatic, has developed a comprehensive Covid-19 Team Scanner Solution. This system is built on the premise of ensuring a safe working environment with its non-touch functionality. Together with its information gathering and record-keeping capability it enables businesses to keep in line with government regulations effectively and efficiently.
Why the Covid-19 Team Scanner?
Team Scanner, proudly designed and manufactured in South Africa, is specially developed to allow returning employees or visitors to be safely and swiftly scanned and monitored.
The solution uses leading edge non-contact scanner technology to assist you in capturing employee's and visitor's screening results. The scanner reads ID's, RFID Tags and biometrics or any bar code type image as a unique identifier. Users answer a series of customisable programmable prompts to yes/no questions by hovering their hand over the scanner. A forehead scan will detect their temperature and the unit also ensures users hands are sanitised before they enter your site through a built-in refillable sanitiser dispenser. A COVID-19 Positive Map of the country is also displayed where you can drill down to identify COVID-19 hot spots at a glance.
It keeps meticulous and easy to access track records of information as per government regulations. Data captured by the scanner is available on a secure portal and the details can be accessed for analysis and management reporting.  This practical information gathering system with cloud-based track and trace possibilities ensures you remain government compliant and have access to pertinent information.
The Covid-19 Team Scanner is a comprehensive monitoring solution created to save you time, money and alleviate human resources required to manually capture and gather the required information. Keeping you compliant with government regulations and you and your employees safe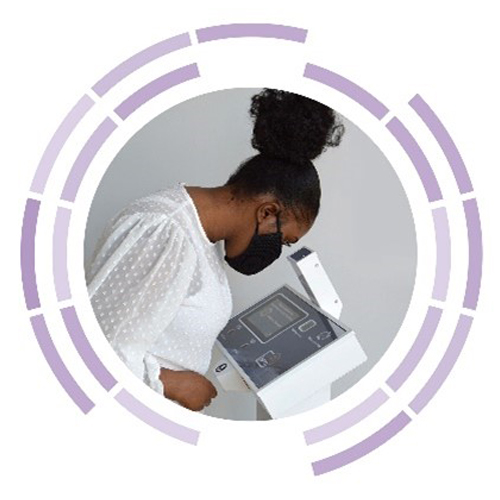 Assists with safety and peace of mind
Ensures Government Compliance
Reduces screening time
Alleviates human resources requirements
Positively identifies employees
Allows for interface to access control systems
Cloud based track and trace possibilities
Proudly manufactured in South Africa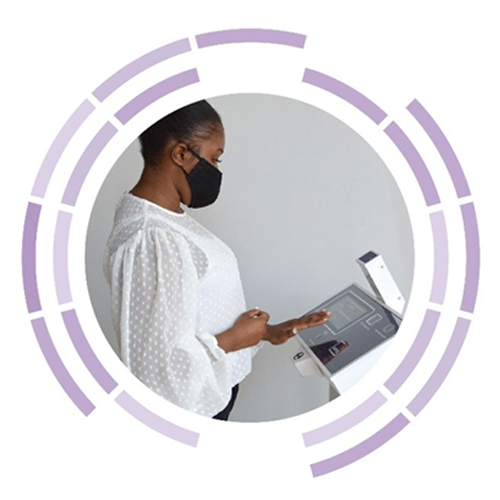 Non-contact operation
Automated Covid-19 customizable questionnaire
Compliance reporting functionality to include identification with time stamp
RFID Tag, ID, biometrics and bar codes reader
Access, review and analyse data online and in real time
Built-in refillable sanitizer
Data is automatically uploaded via GSM to a cloud data base
Built-in relay outputs for access control / warning lights
Customisable corporate display and programmable prompts
12 months manufacturer's warranty
Covid-19 Positive Map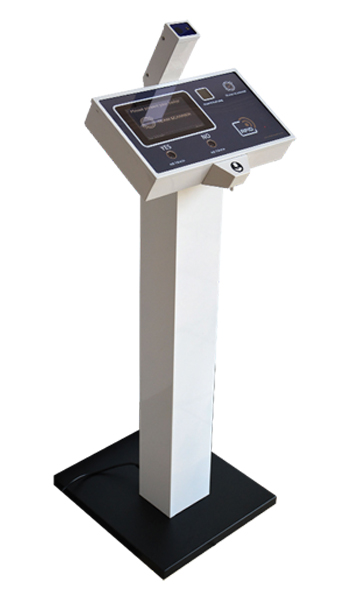 Temperature Scanner
Range: 32.0 – 42.9 Degrees Celsius
RFID Reader:
125 kHz
13.56 MHz
Voltage: 220VAC
Size: (H) 1.45m x (L) 0.45m x (W) 0.45m
Weight: 14.5kg
Interface: USB/LAN/GSM
Relay Outputs x4
For more info on Team Scanner, and all-in-one non-contact Covid-19 monitoring solution.